Mammal and reptile monitoring on SUFICA farms
For two seasons, Andrés Muñoz-Sáez has been monitoring the mammal and reptile diversity on SUFICA farms and the surrounding Caatinga. Now, Andrés is back in Chile and is beginning to analyse the data, which have already revealed some exciting wildlife.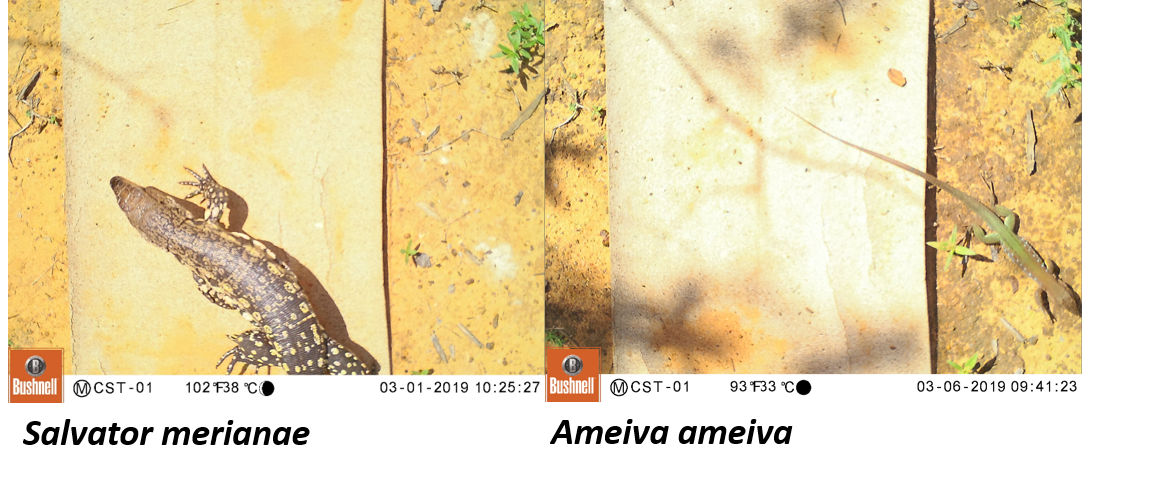 The landscapes of Caatinga and fruit farms are very different. Caatinga is characterised by desert vegetation, with thorny trees and shrubs, cacti and arid-adapted grasses. Caatinga experiences seasonal rain, which is largely limited to a couple of months in the year, which is when the vegetation flowers and becomes green. For the rest of the year, Caatinga is dry, with woody shrubs and trees turning white-grey; it is this state that has given Caatinga its name, which means "white forest". Despite these seemingly unfavourable conditions, Caatinga is very diverse and gives home to unique and diverse wildlife.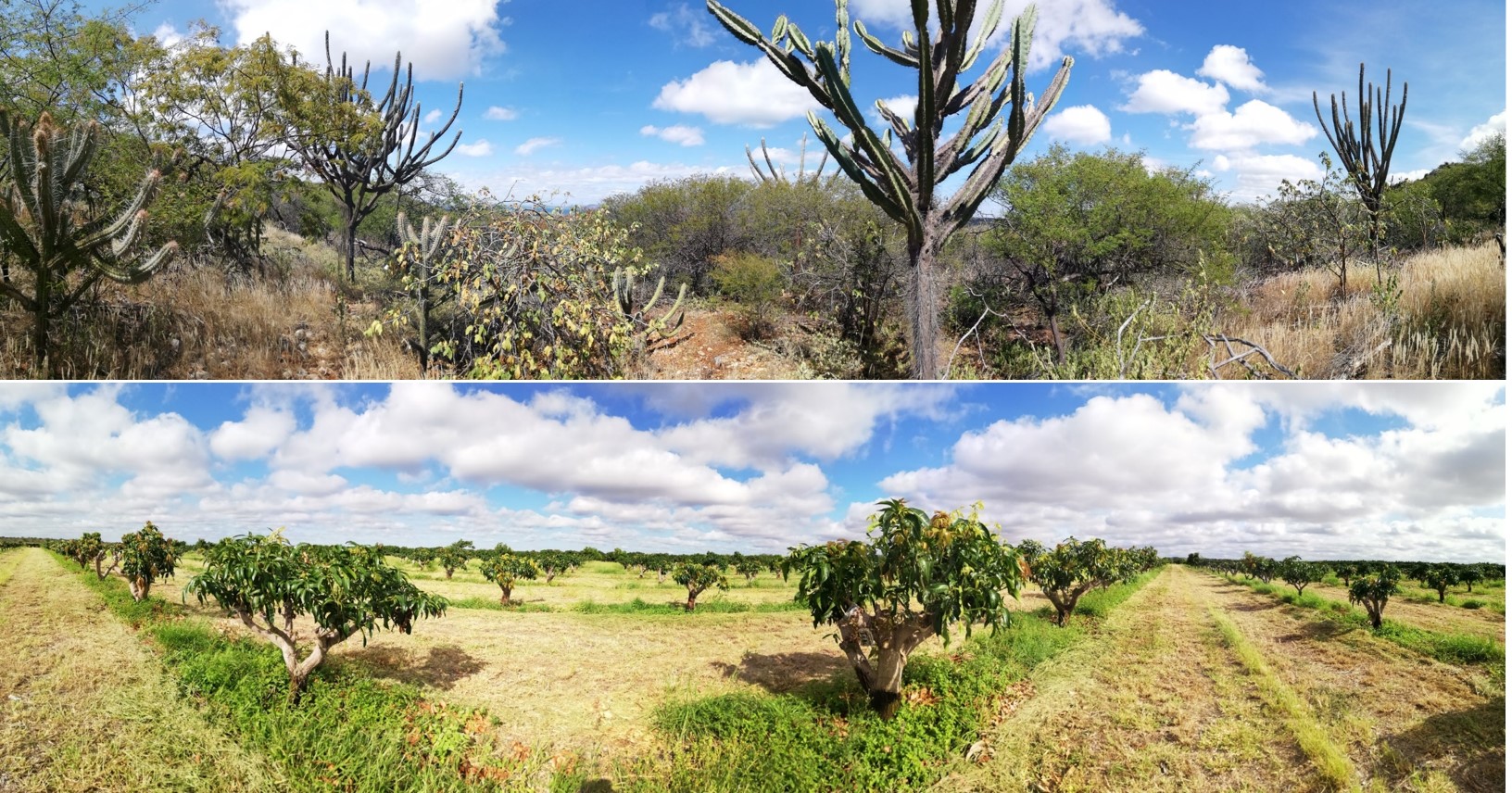 The landscapes of grape and mango farms are much simpler but very green. Thanks to year-round irrigation from the Sao Francisco Valley, which permits the intensive and productive fruticulture. This means that farm landscapes are green all-year-round but their plant diversity is poor, missing the diversity of Caatinga's native vegetation. This poses interesting questions about mammal and reptile communities that make farms their homes and those which aren't able to.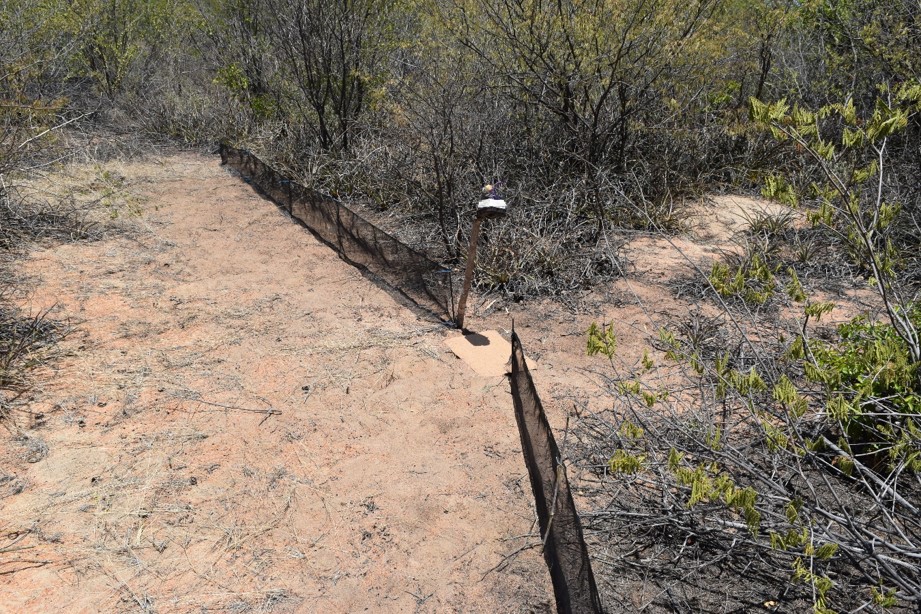 Set up of reptile camera trap / Credit: Andrés Muñoz-Sáez
Part of SUFICA's work is to monitor the biodiversity across the landscape mosaic of farms and Caatinga to better understand the impact of fruticulture on biodiversity. Andrés' work will tell us how different the species richness and community structure of mammals and reptiles are between Caatinga and the fruit farms. This is necessary to monitor in order to:
Understand how biodiversity loss can be minimised under further agricultural intensification or expansion. This could be through provision of "wildlife corridors" or avoiding further agricultural expansion in certain areas which are biodiversity hot spots.
Understand what benefits (and disadvantages) come with wildlife on the farms to inform future practice. For example, some insectivorous species may provide a service of biological pest control on the farms.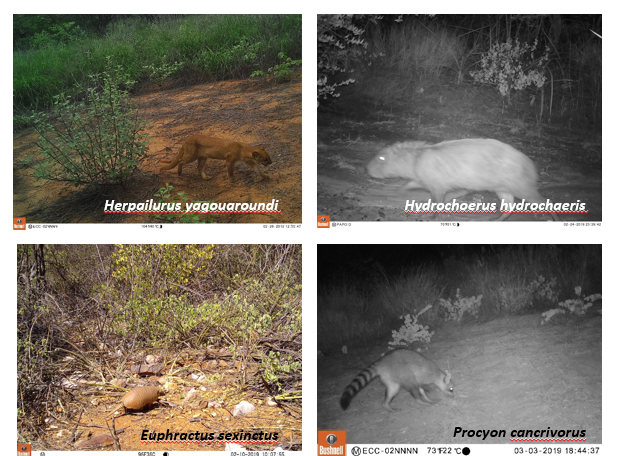 Our work on the SUFICA farms is ongoing and the biodiversity will carry on being monitored, and the data will be analysed and shared through workshops, presentations and published papers in order to inform eco-friendly practices more widely.
For more frequent updates, please follow:
Natalia on Twitter @Nat_B_Zielonka
SUFICA project on Twitter @SUFICA_Caatinga
Andrés Muñoz-Sáez on Twitter @amunozsaez
Natalia Zielonka
06.03.20