Warning
: Undefined variable $cssStyle in
/home/sufica/public_html/wp-content/plugins/twitter-follow-button-plugin/twitter-follow-button-plugin.php
on line
55
Follow @cmsvoteup
Sufica (Sustainable Fruit farming In the CAatinga: managing ecosystem service trade-offs as agriculture intensifies) is an international consortium of researchers, led by the University of East Anglia in the UK working on enhancing the sustainability of fruit production in the highly biodiverse semi-arid caatinga, in Brazil. The three-year project brings together agro-ecology researchers from the UK, Brazil and Chile.
SUFICA's goal is to increase the competitiveness, sustainability and long-term resilience of fruit growing in the São Francisco Valley, Brazil, as it intensifies through cutting-edge research on agricultural ecosystem services and biodiversity. The project will co-design and test nature-based innovations on intensive fruit farms that yield multiple environmental benefits while increasing farm profitability through improved yield or quality and reduced inputs.
SUFICA involves the entire supply chain, from farmers in Brazil to international fruit supply companies, to a UK supermarket (Waitrose) and a global partnership of agri-food companies developing a supply chain biodiversity metric (Cool Farm Alliance). The collaboration is a response to strong market signals in the agri-food sector that farmers should take measures to support biodiversity. The research links this biodiversity goal to production-enhancing ecosystem services – pollination, carbon storage and water flow regulation – to assess the management potential that benefits both biodiversity and production. The approach, called "ecological intensification", has shown promise in Europe and North America, but has not been experimentally tested in tropical semi-arid environments.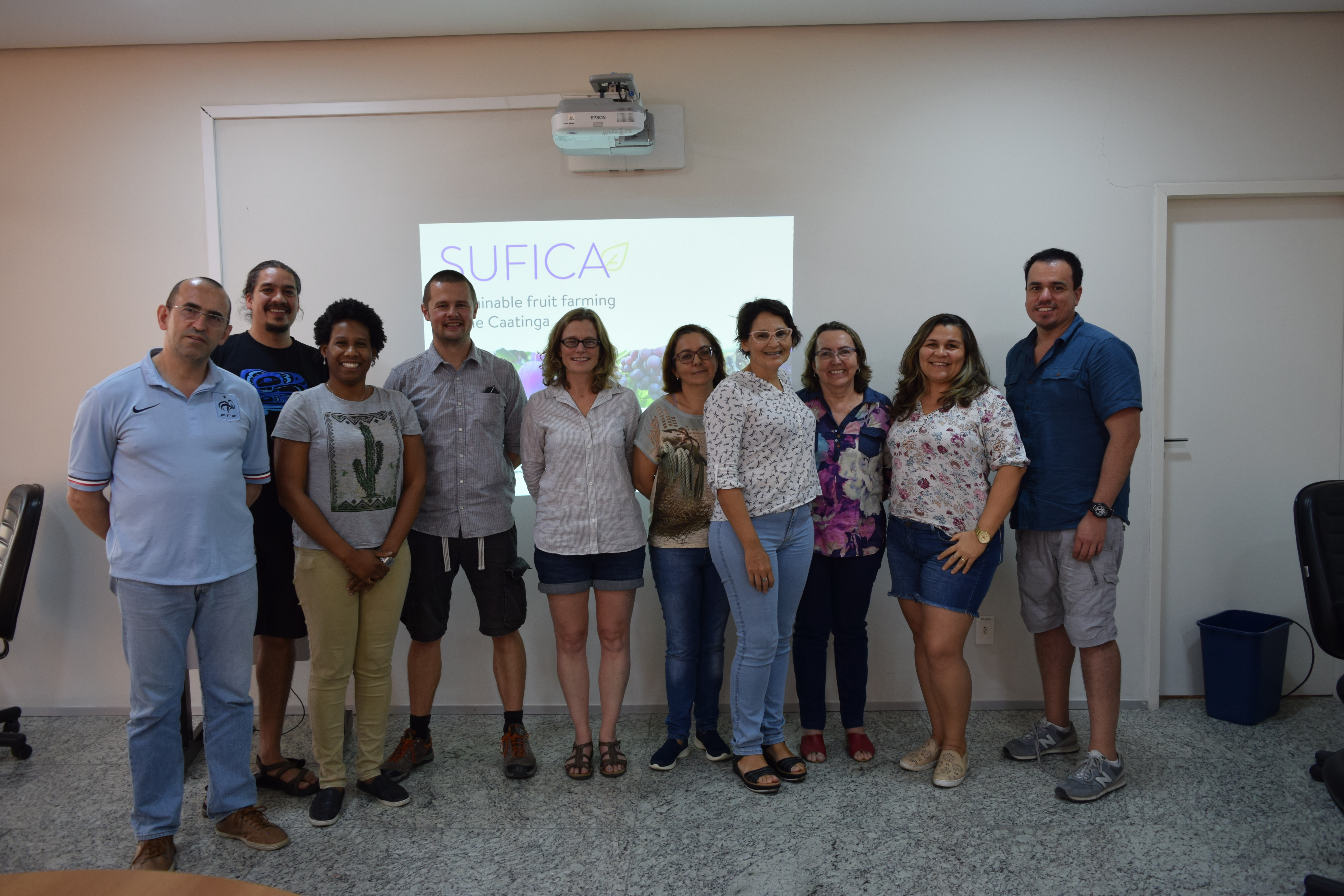 The project is scientifically ground-breaking. It tests ecological intensification using a replicated Before-After-Control-Impact experimental design, co-developed with the farming community in a specific landscape, to generate long-lasting impact.
SUFICA establishes the necessary research infrastructure and tools to monitor and continually improve biodiversity and ecosystem services on farms in the São Francisco valley, and demonstrates how a partnership approach enables the benefits of agricultural growth and environmental protection to be combined.